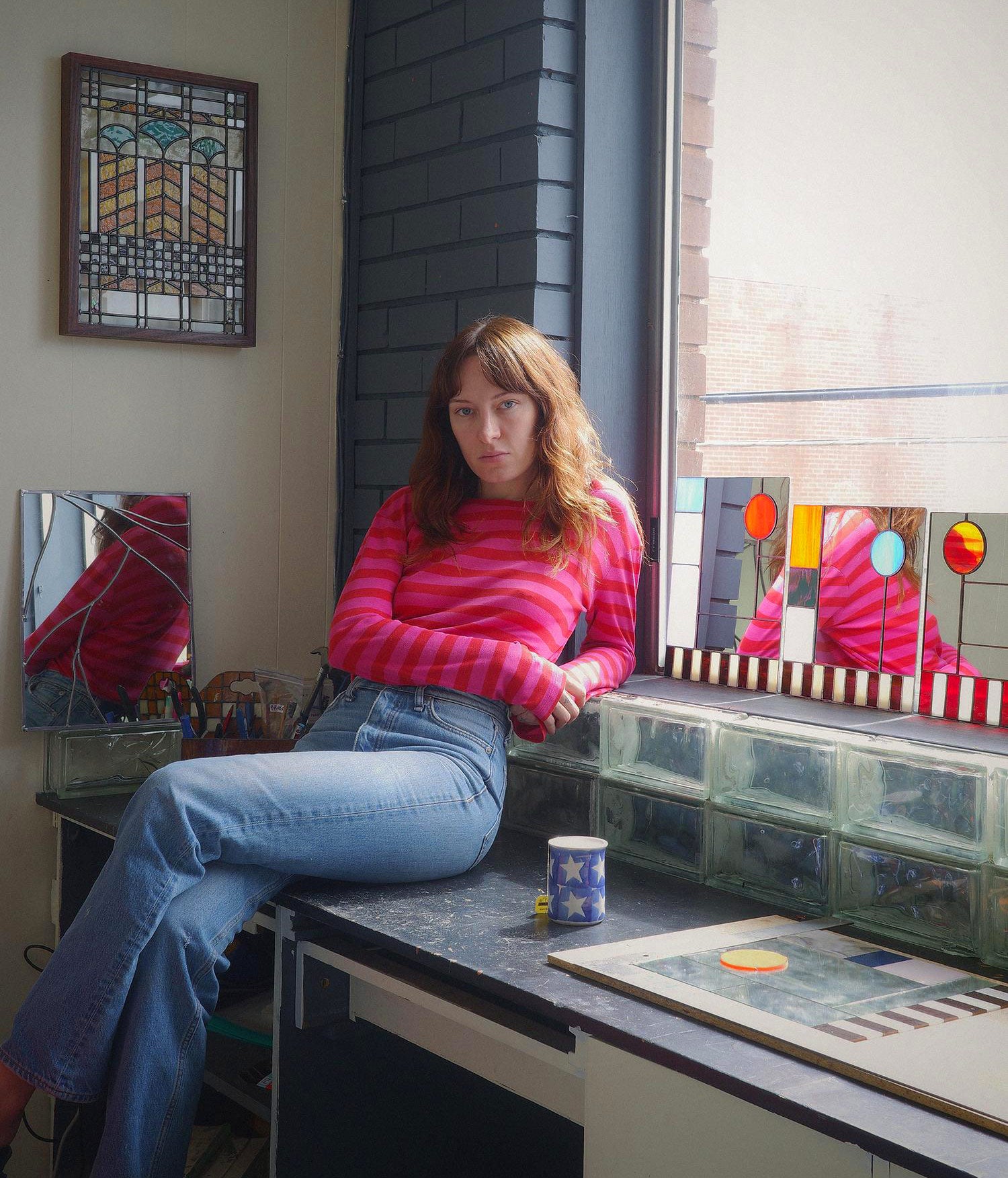 Poppy Templeton. Born 1992, playing with glass since 2021.
A note on materials
Stained glass is fragile, this is part of what I love about it. Pieces must be handled minimally, but when necessary, always with care. I often repurpose found mirror and use vintage glass in my work, so while minor irregularities should be expected, they will not impact durability. 
Every mirror I create contains lead. Lead is a toxic metal and contact with it should be limited. Washing your hands after handling hanging pieces will prevent lead intoxication. While kiln-formed pieces, like the butter dish, do not contain lead and are solid glass, they must still be treated with care. 
Country
My works are made on the land of the Wurundjeri people of the Kulin Nation. I pay my respects to their Elders past, present and future, and acknowledge that sovereignty has never been ceded. A percentage of all sales goes toPay the Rent.
-
Site by Charlotte
Graphics by Regi Studio